Must have apps and services to make your student life better.
This blog focuses on Challenges of most of the Students and not let them rule over and affect your daily routine 🚀..
You'll be amazed by some of the Organizations truly are small great ideas molded into perfection of computer UX built for humans and free for students.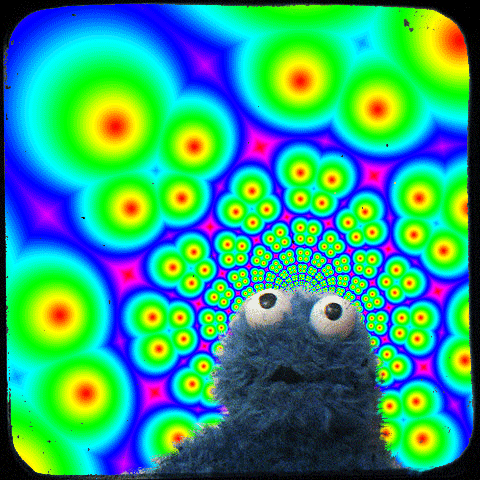 (Alternative-text: Cookie Monster in awe)
Professional? Hey wait wait, don't go.. You can skip some intro sections and checkout products below, that will help you organise stuff and give your 💯.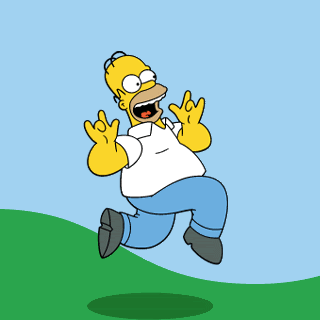 (Alternative-text: Professional living organised life after Experience)
Challenges
Unpredictable life -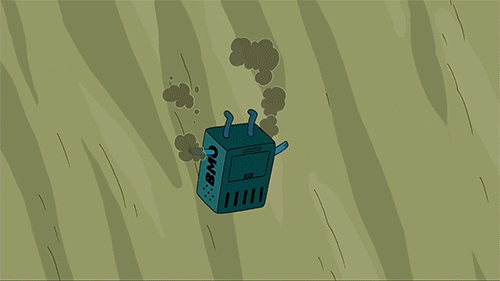 (Alternative-text: A glimpse of phone rolling down from mountain)
Yep, you will be missing important birthdays and important events you couldn't attend, oops you have exams? When was the Assignment submission deadline? Omg a new Hackathon, Joker movie just slides into cinema and BOOM 💥, you keep losing and introducing things you can't 🤯 manage at once.
Less on money -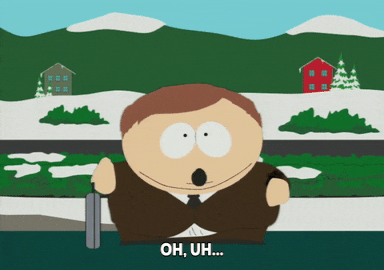 (Alternative-text: Mr. Cartman just got cashed out)
This sincerely is the most important point, Many don't have Credit Cards to sign up for Student offers online. Most aren't affordable and requires convincing parents or buying products, services or courses that we just require for a particular period of time.
Don't buy stuff, many great things have free for students and financial aid stuff, Please look for free alternatives online.
More on Passion but confused with Options,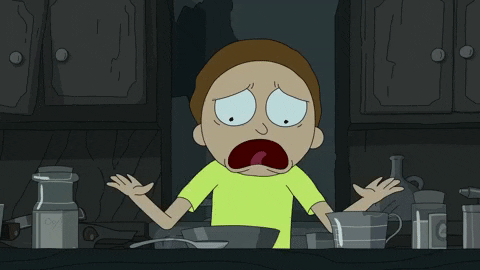 (Alternative-text: Morty choosing things to-do after getting home)
literally like every other JS library releasing when you sleep, Tech innovation is shining with many colors where you can step into, AI & ML, Mixed Reality and VR, Gaming, Web Development, App development, Quantum Computing etc. And you are the next generation building possibilities that could solve complex societal problems, everyone of us want to try and every other thing that is open source and sounds cool. Even the course curriculum is cool.
A human can't be a expert in all the above + upcoming careers and these all are infinities when you dive deep into them.
Solution
Just choose one and dive in, You are losing a whole movie by giving so much time into choosing popcorns.
This is the most important time of your life where you start yourself can literally do everything you imagine.
Student life teaches leaders, discipline with a deep, complex, irregular and unpredictable structure of life being introduced.
Prioritize things, focus on T-shaped knowledge and grow with ecosystem.
These apps I mentioning helped me writing this blog faster.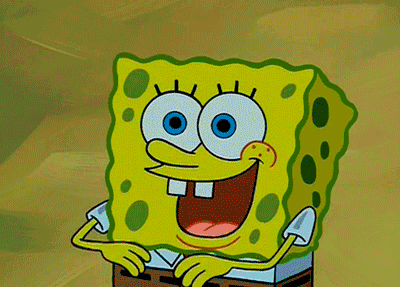 (Alternative-text: Spongebob showing rainbows of organised life)
All right, time for the blog.
Focus, from work to play
(Alternative-text: A glimpse of fresh todo user interfaces)
(Alternative-text: A glimpse of fresh todo user interfaces, showing daily lists and MultiPlatform features.)
To-Do is built on Microproductivity research from Microsoft and their goal is to provide new ways of accomplishing smaller goals that contribute towards larger productivity, instead of setting aside large chunks of uninterrupted time.
(Alternative-text: Micro todos for breaking big to-do goals, showing collaboration, and reminder, repeat features)
Break a to-do goal into smaller to-dos and you can finish it faster (believe me it does) and it plays a cool sound whenever you complete a task. I also love the to do Quick add feature which always stays in notifications bar and you can add a todo which can remind, add due date, and repeat without even opening the app, so that you can add whenever you get reminded of something by someone 😉.
You can also share to-do lists to friends and colleagues to get things done together and faster.

(Alternative-text: Awesome dark Mode stuff)
A fun, free, great UI (with dark mode 🎑 ), light weight and accessible app with active sync available on all platforms. It's also in trending for many app stores in productive section(macOS).
Sometimes when you add more small tasks you get into a loop where you keep adding things and don't finish them, leaving a unending list of tasks. Please prioritize and be particularly specific on whatever to-do you set for.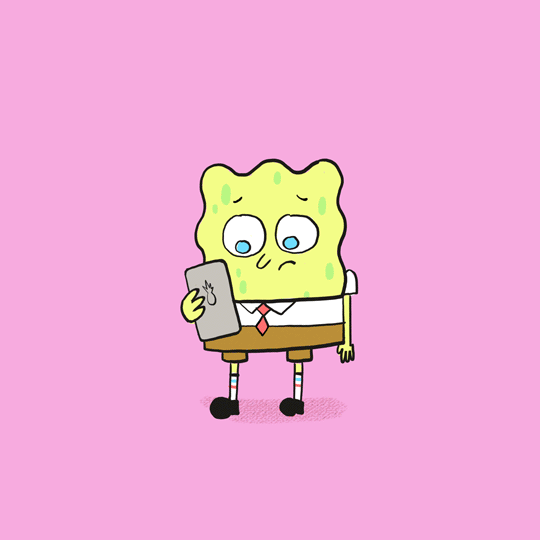 (Alternative-text: SpongeBob having too much cluttered to-dos)
Notion
Write, plan, collaborate, and get organized. Notion is all you need — in one tool.
(Alternative-text: Two persons working on laptop listening songs. Boost personal productivity, Write better, Think more clearly, Stay Organised)
You can organise, your curriculum, your travels, your meals, your big goals, your journals, technical documentation and lot more like everything.
(Alternative-text: A group of persons struggling on too many tools for wikis, notes and Trello)
People are using Notion to organise stuff they could've never imagined and it even blurs the line between personal and work life using workspaces.
(Alternative-text: My screenshot of Notion working on this Blog)
I use Notion in every expect of my life, even i am writing this blog on Notion, so that I can export it in markdown( or Pdf etc. ), I use Notion to track job applications and for my own Technical community.
Notion has templates that helps you getting started as fast as blinking an eye. Ok Android is slower but it is getting fast 🚀. Also the collaboration for teams in workspaces is awesome teams can manage social media campaigns, plan events together and much more. Yep, Missing part of Slack.
Notion has a free plan but limits you to some blocks and that happens only when you're a pro user.
Also, premium plan is free for students.
GitHub Student Pack
Learn to ship software like a pro.
https://education.github.com/pack
(Alternative-text: A big student bagpack with GitHub logo.)
There's no substitute for hands-on experience. But for most students, real world tools can be cost-prohibitive.
That's why GitHub created the GitHub Student Developer Pack 🥳with some of our partners and friends: to give students free access to the best developer tools in one place so they can learn by doing.
The GitHub Student Developer Pack now offers over $100k 💵 🤯worth of tools and training from 42+ 😯Organisatioms to every student developer, anywhere that GitHub is available.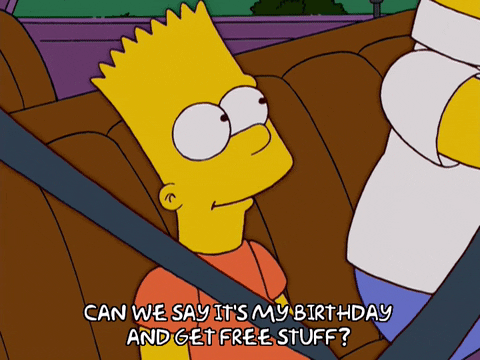 (Alternative-text: Can we say it's my birthday and get free stuff? well you don't need to plan now, It's freeee for students)
This is a great package for any student developer to host personal websites and try out new things and believe me it helps showing your skills in hackathons👨‍💻👩‍💻.
Azure for Students
Start building the future with Azure for Students!
(Alternative-text: Congratulations screen after redeeming Azure for Students offer.)
Get a $100 credit when you create your free Azure for Students account, recursively every year till you are a student 🦄.
(Alternative-text: Start building apps, Explore AI, get the most of your data)
Ever expanding AI and Cloud services that gives you possibilities to try out, without deep diving you can access production level apis that is used in awesome services around Microsoft ecosystem, now available as APIs.
No credit card 💳 needed, Simply verify your student status through your school email address, and you're ready to go with $100 in credit. Read my blog on how to activate students offer to activate fast and build your hackathon winning idea or passion towards Cloud and AI technologies deeply integrated into environments like windows and VScode.
Outlook Mail
Connect. Organize. Get things done.
(Alternative-text: A female probably getting something done using Outlook Mail on Phone.) https://products.office.com/en-in/outlook/email-and-calendar-software-microsoft-outlook
Stay organized and plan ahead
Email, calendar, contacts all in one place, Share attachments 📎, Book conference rooms and track RSVPs for meetings right from your calendar.
Intelligence that works for you
Outlook anticipates your needs. Travel and bill payments are automatically added to your calendar, and intelligent reminders help keep you on track.
I really love the intelligence 🧠 built in which detects your commitment for a task or a job to be done and will give you intelligent reminders, that shows dialog with options (completed, snooze) and helps to get it done and reply back. All seamlessly integrated into Android, macOS and Windows.
All mails that you flag 🚩 automatically shows up in your to-do app(mentioned above) to break it into smaller tasks and get it done faster.
Office365 has a pricing but Outlook client comes free for many devices 🚀
SMS Organiser
focus on the SMS important to you.
(Alternative-text: A glimpse of SMS Organiser UI)
Smart Reminders. You will be reminded of upcoming travel, movies and bill payments using information in the SMS through timely reminder cards and notifications.

Organize your SMS. Your Inbox is cleaned by categorizing your SMS into Important and Promotional categories using ML models and placing them in separate folders.

Offline. The app is built to work perfectly offline i.e. without an Internet connection. All classification and reminder creation happens on the device.
(Alternative-text: A glimpse of SMS Organiser UI, A floating train ticket Reminder card with PNR and Live schedule).
This app has some new craziness, when I go home, usually booking train 🚉,, it shows the train schedule, pnr status within app and also helps getting live schedule and getting your food delivered. It automatically takes your movie ticket sent to your mobile via SMS (ignored 🤷‍♂️) adds a reminder with a ticket, on a sticky header, so that you don't need to search for it. It also tells you the balance of your bank accounts (🤷‍♂️zero for me) all from sms.
(Alternative-text: A hand holding phone with SMS Organiser showing Coupons).
It also organises offers and promotional texts sent to you and searches online to show more coupons. 😍
literally this is a SMS Organiser but more than just that.
Spotify for Students
"Music Streaming king"
1

Copy 1- an avid music listener 🎧 who is still writing blogs 👂 songs 🎶
Save 50% on Spotify Premium for Students.
(Alternative-text: Spotify UI showing first interacyion to select atleast 5 artists and build personalised experience)
This is the only thing that I recommend you to buy to make your life even better, because of good taste of songs, undiscovered genres, artists, feelings expressed with songs. Who's even a student who lives without music?
(Alternative-text: What's New? Listen it your way, Easier than a shopping list, Listen to your Heart, save 4G data)
60rs(1$) is 3 Samosas(my favorite Indian snack) which is considered in the month, so I don't think much about giving, also payment is already integrated options like Paytm and UPI.
Yep, No ads, High Quality Music, Offline listening and best performance in most platforms (Literal king in Music Streaming), But most apps do that right?
Well if you are in India, Spotify is already cheaper than other countries but expensive when compared to competition. But you really can't compare them Spotify with other competitors, let me show you why.
(Alternative-text: A Snorlax pokemon sleeping on the road signifying unexpected ways of finding Spotify Clients built on Spotify APIs)
Spotify Developers API provides service which you can use within your ecosystem, it can run, play pause and do much more with Spotify apis. These clients are like wild Pokémons which can appear anywhere in your ecosystem. From even Raspberry PIs and IoT devices and VScode, windows phone.
See the Community showcase of developer clients made by Spotify APIs. ex. MangoMoji is an app which generates live song suggestions based on emojis you choose.
(Alternative-text: A glimpse of SMS Organiser UI)
Yep so I'll be ending this cool list for now yo,
You can literally tell about how you use them or telling me about stuff or recommending what blogs to write next, and slide into my DMs.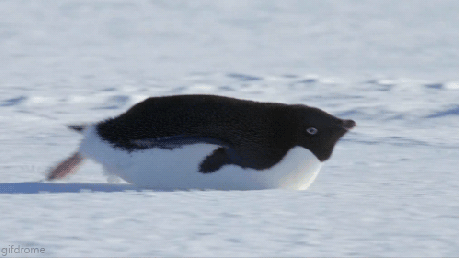 (Alternative-text: A penguin sliding into my DMs from wherever they found this blog)
Literally the list might be unending but I am either unaware (please tell me in comments or replies or mail, I'll update this blog and add your name.) or prioritizing these services over them because of the things I mentioned.
" The view you adopt for yourself profoundly affects the way you lead your life."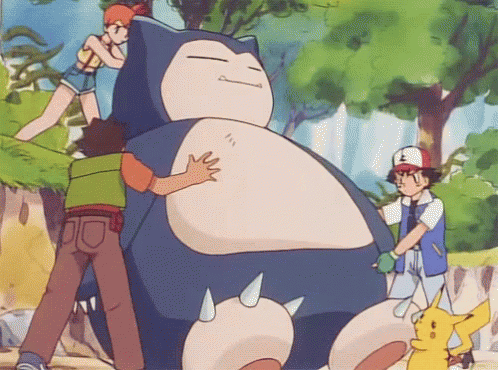 (Alternative-text: Whole pokemon team helping getting up Snorlax and telling him to get things done.)
Things will always show up and These apps and service don't work Until *YOU Do.*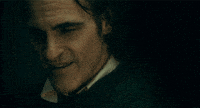 (Alternative-text: Joker telling a joke about not subscribing the blog. Just kidding) Share: